Services
Self Assessment,Virtual FD,Accounts,Payroll Services,Company Services,Tax Services,Service Charge Accounting,Property Advice and Overseas Client Support
Virtual FD
Many smaller businesses and SME's can't afford a Full Time (or even in some cases a Part Time FD) but they need help with:
Business Plans

Budgeting and Forecasting

Cash Flow Management

Buy or Rent decisions

Capital Investment Appraisal

Accounting Procedures and Systems

Business Strategy

Business Funding and Investment

KPI's
In addition to the internal requirements for the business there are key reason why small businesses expect more from their accountant.
In recent years we have seen a huge growth in Cloud Accounting Systems such as Sage One and Xero and automation of payments and bank feeds, it's no longer enough for accountants just to provide book keeping or yearend accounts and tax.

Business owners want personalised, tailored partnerships with their accountant who need to be true business experts.

HMRC and Companies house has incorporated user friendly, easy to use forms online.
Virtual FD's fill this gap because:
You only pay for what you need

There is no employment contract

It provides access to higher level of expertise and your covered by the professional indemnity

Tighter regulations for Accountants in Practise.
Call us today to meet your future FD.
Accounts
At Outsourced ACC we understand and appreciate how sensitive accounting information can be. Confidential, Independent service has always been at the heart of our practise. Services provided are, but we can do more than just report the history of what's already happened… Identify areas where we can assist in minimising your tax liability, suggest areas of improving efficiency & cost reductions. Your perception of an accountant will never be the same……..
Annual Accounts Preparation
Prepare accounts to help in completion of self-assessment tax returns;

Produce financial statements to file at Companies House and abbreviated accounts to ensure the minimum amount of your financial information is made public.

Accounts are prepared to agreed timescales and deadlines,

We take the time to explain your accounts to you so that you understand what is going on financially within your business, helping you to plan for the future.
Book-keeping
Let us take the stress of paperwork off your hands… our clients will have online access to check there reports on a daily basis.
Drop off your invoices, bank statements, etc; let us do all the processing;
We can then easily prepare for you…
Management Accounts;

VAT Returns;

Key Performance Indicators;

End of Year Accounts;

Estimated Tax Liabilities as you go along so there's no end of year surprises;

You pick up the records (neatly filed and organised!) and all the information we've agreed to provide you with.
Management Accounts and Information
Up to date, relevant and quickly produced management information allows you to make the right decisions.
Our management accounts and information services include…
Monthly or quarterly management accounts;

Reporting of key performance indicators that are the underlying drivers that run your business;

Help with in-house systems for you to produce your own information;

Training on how to get the most out of your information;

Supplying management information to lenders;

Branch/Divisional results;

Actual performance compared to budget and/or comparative periods;

Costing information, including break-even turnover levels
Self Assessment
Government has taken great initiative in making the process of understanding and submitting your annual self Assessment returns easy to everyone. This can be done through the Government gateway taking you step by step providing help at each stage.There is no longer a need to appoint an accountant to submit your returns. However Its always recommended that you obtain expert advise in making sure the return is completed correctly to your tax advantage ensuring you have looked around for all possible allowance and reliefs that will reduce your tax liability. We at Outsourced ACC understand the change in need and ensure our clients get a comprehensive tax evaluation every year. We also include a 24 X 7 helpline throughout the year which is part of our package when you appoint us as your tax agent. Our prices are very competitive and offer a range of discounts for couples and groups working together.
Call us today to find out more details on how we can help you.
Contractor Accounting / Limited Liability Company
As a specialist contractor accountant, we can help with the burden of administrative tasks whilst you benefit from taking home a greater percentage of your salary each month. unlike most online firm, we pride ourselves on providing a personalised service giving you access to a Qualified accountant to speak and tailor your needs to individual requirements.
As a contractor with a limited company there comes responsibilities; Setting up your Company, Bank Accounts, Insurance, Payroll, VAT, CIS, Corporation tax, Confirmation statement & Final Accounts. if not followed you could end up with unnecessary paperwork and large fines from HMRC & Companies House. As such, it's imperative that you make the right choice.
Our all-inclusive annual package ( payable monthly or Quarterly) gives you the peace of mind with no surprises.
Call us today for more details.
Company Services
We at Outsourced ACC as equipped to take care of all aspects starting from Business Registration. All you need to do is focus on your business and we will take care of the rest;
At Outsourced ACC we offer a comprehensive range of business services. We understand that first and foremost your priority is the day to day running of your business; gaining new clients, taking on more work, keeping standards high. You love your business but you don't love all that paperwork that accompanies it.
We can provide a range of services to help your business run more efficiently, save you time and take all that paperwork off your hands.
To be a company or not to be a company, that is the question
Many people starting up in business are not aware of the varying ways of trading. Should they create a limited company, be a sole trader or go into a partnership? We can explain all of the issues arising for each option and help you decide the best and most tax efficient way for you to trade.
Our services include
Business Registration

Registered office facilities

Maintenance of statutory registers;

Submission of statutory documents;

Giving notice of General Meetings;

Drafting agendas for company meetings;

Preparing Minutes of Meetings;

Completion of share transfer forms;

Preparation of share certificates;

Carrying out company searches;

Filing of Annual Return;

Acting as Company Secretary;

General Company Law advice;

Advice on protection of minority interests
Payroll Services
At Outsourced ACC, we understand that handling even the smallest business payroll is no small task, but we are equipped to handle your payroll professionally and efficiently.
Whether you employ one person or one hundred people, we can keep your business payroll maintained at all times, identifying and sorting out any problems along the way. HMRC make changes to payroll requirements on a regular basis. Each year there are changes in tax, NI thresholds and the minimum wage. In April 2013 HMRC introduced RTI. This required all payroll information to be submitted to HMRC on a real time basis. This tax year HMRC introduced an Employment allowance enabling all businesses to claim back £3000 of employers' NI. Are you claiming your allowance?
Our payroll services include
Maintain payroll and employee records confidentially

Handling all HMRC documentation from employee start up to leave

Weekly/Monthly payroll management

We take care of all your requirements for Automatic Enrolment and administration of your company pension scheme
Keeping your payroll organised has never been easier. Get your payroll organised today……..
Expert Witness
With over 20 years experience our team of Accountants can provide you with a comprehensive expert Accountants report to assist you preparing independent expert reports to assist you with dealing with complex disputes by simplifying any dispute in hand. Our reports have successfully enabled resolve disputes on claims from simple as Outstanding statements to business loss claims. We have experience working closely with your Solicitor to ensure our statements are objective driven and provide a true and fair opinion. All this at an affordable cost.
Tax Services
At Outsourced ACC "Peace of Mind for you" is our ultimate objective. May be it be personal, Limited Liability or Partnership. We cover a range of tax advice from registration to submission of Returns to HMRC. We are specialised in Self Assessment, Corporation Tax, VAT & CIS for firms in the Construction Industry
Service Charge Accounting
Important and potentially controversial new guidance on accounting and reporting in relation to residential service charge accounts for residential properties has just been released and is set to affect thousands of blocks of flats across the country. Not every landlord or resident can understand or interpret accounts. We at Outsourced ACC prepare service charge accounts in a transparent & accountable manner.
Preparation of annual service charge statements and statutory accounts.

Company secretarial services.

Advise property managers with guidance on best practice regarding service charge monies, systems and documentation.

Provide assurance reports and audits.
Property Advice and Support Services
Our team has over 20 years experience dealing in all aspects of property advice. Be it valuations, Building surveys or Project investment advice. Our expert team will ensure you make the best decision to maximise your return on investment.
Valuation Services for Residential Properties

Building Surveying services for Residential Properties

LPA Receivership

Property Investment Advice.

Loan Recovery Advice.
Overseas Client Support Services
We provide Business Registration and all support services for clients who wishes to set up the company in United Kingdom. The advantages of doing same will surprise you.
Everything you expect from a class-leading modern business address.
Everything, that is, except the big price tag.
Outsourced ACC operates a successful expanding business centre in Beckenham. Without a long-term commitment, you are able to have a prestige High Street business address in Beckenham together with the services a business centre provides.
This is an extremely cost effective option without the need of having physical office within the Business Centre, so that you can fully concentrate on your business from the road, home or wherever you are. Our trained receptionists will answer your calls as though they are your personal receptionist; if you are not available messages will be taken and forwarded on via email/text. Call forwarding can be arranged at an additional charge. This gives peace of mind that your incoming business is being looked after throughout the day while still creating the right impression to clients.
Option A – Business Mailing Address – this option offers you a professional business mailing address where we handle your incoming post, which you can collect personally or we will forward onto you in your preferred frequency
Option B – Business Mailing Address + Telephone Answering – this option includes Option A plus the benefit of telephone answering in your company's name, where "your" receptionist will take messages for you or will transfer your calls to your preferred telephone number (call forwarding)
Option C – Business Mailing Address + Telephone Answering + Use of meeting room – this option offers you Option C plus the use of a meeting room which requires pre-booking.
Call us today for more details.
Research & Development Tax Credits are a government incentive aimed at helping UK businesses by encouraging and rewarding innovation.
R&D tax credits are available to companies engaged in research and development activity, regardless of their size. However, in order to make a successful claim, it's imperative that businesses are fully aware of the criteria they need to fulfil.
Being our clients you also benefit from R&D claims handed inhouse saving you over 25% of the claim that would have had to pay to external consultants.  
Knowing our clients and working with them closely allows us to understand and support them in writing a comprehensive technical report required as part of the claim. 
Franchise Opportunity
Outsourced ACC was opened up to agents and partners who wanted help in starting out in practice with minimum set up fees and an experienced head office team behind them. Starting the firm from scratch I understand how daunting it is when trying to build a client base from scratch while keep up to date with tax legislation, putting marketing material together, and then trying to actually get the work done while doing everything else you need to do for your clients. We now have  a team and business that can give you all the leverage you need to build a successful practice.  We only franchise your model to the best in the fields. You will instantly have the network of knowledge to resolve all your client enquiries.
Our business model works based on the following main reasons accounting professionals join us:
Ø  Are tired of working for someone else and want to be their own boss, working the hours they choose
Ø  See the opportunity to provide a unique or higher grade service to business clients leveraging off providing a wide range of services
Ø  Add up the cost of setting up their own business – marketing collateral, websites, software purchases and ongoing licenses, IT costs, and administration support are among these costs
Ø  Realise the time investment to set up efficient workflow processes, client job templates and client communication templates
Ø  Want the support of senior accounting and tax staff without the weekly overhead of wages
Ø  Want the business development guidance to set up their business from scratch, being part of a team whilst running their own business
Call us today to arrange a meeting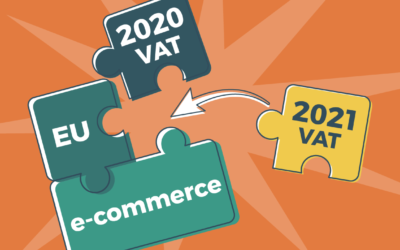 The long due overhaul on EU VAT is finally coming into force from 01st July 2021. Currently, EU businesses that are selling goods within the EU above a certain threshold (EUR 35 000 or 100 000, depending on the Member State) to buyers located in another EU Member...
read more